One might think that sporting an Hermes Birkin, Louboutin pumps, and a pair of Ray-Ban sunglasses is super-classy. But these iconic fashion riches pale in comparison to the world's best. If you had all the money in the world, would you consider buying the most-expensive hat, handbag, or underwear ever made? While you've been busy struggling to afford toilet paper, here are the delights that the bankers, CEOs, celebrities, and politicians have been enjoying.
10 Most Expensive And Delectable Desserts
10

Men's Dress Socks: Falke Vicuna Gentleman Socks, $1,000/pair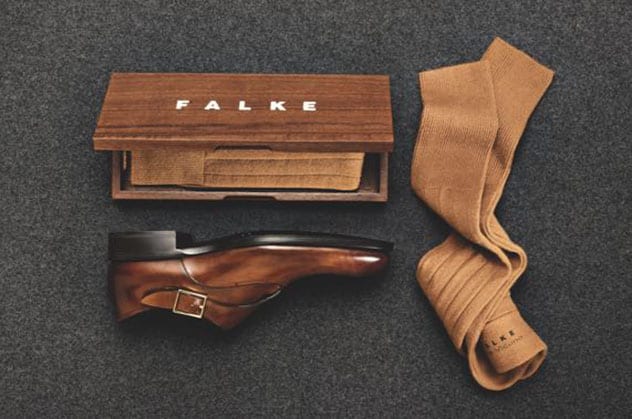 Cheap socks are for the birds. They have annoying seams. They stretch out and wear out. Worst of all, they fall down inside your shoes. Investing in quality socks is one way to ensure that your feet always remain encased in comfort.
To that end, Falke makes expensive socks. The luxury knitwear brand uses "only the best yarns" to create its luxury line of men's legwear, a collection of "premium quality and the best craftsmanship."
The company's priciest socks, selling for about $1,000 a pair, are made of vicuna, one of the most expensive fabrics in the world. Vicuna is a fine, delicate wool that comes from the ultra-fine hair (and none of the coarse hairs) of the Peruvian vicuna.
Falke's website describes the fabric like this: "The 'fibre of the gods' is obtained from the Purvian vicuna. Its fine, dense wool was valued as the rarest and most expensive in the world and was reserved for the highest nobility and the church, even in the time of the Incas."
One vicuna (picture a really soft llama) produces about one pound of wool. Vicuna is too delicate to be dyed, so the very special socks are available in only one color: llama brown.
Because the fabric is so luxurious, it's unreasonable to think that the Falke Knit Socks could be mass produced. Each pair is custom made–tailored to the wearer's foot–and shipped in an elegant wooden box. Oh, and vicuna is said to boast unique warming properties. So your fancy feet will never get cold![1]
9

Sunglasses: Chopard De Rigo Vision Sunglasses, $408,400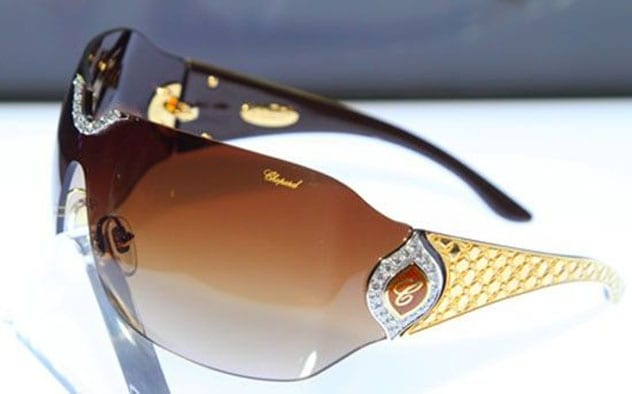 Sporting pricey Ray-Bans is a good way to protect your eyes with style. But if you really want to make a statement with eyewear, then you need something more deluxe. Chopard makes sunglasses and accessories from real gold that has been "ethically sourced." When the design house partnered with De Rigo, another high-end eyewear brand, they created the ultimate sunglasses experience.
The Chopard De Rigo Vision Sunglasses are made with 60 grams of 24-carat gold and 51 individual four-carat River diamonds. In all, each golden pair features more than 200 carats of diamonds.
"The exclusive eyewear appeals to an explicit group of fashionistas," according to a brand representative. The sunglasses premiered in Dubai where, thankfully, it's usually sunny.[2]
8

Men's Suits: Stuart Hughes Diamond Edition, $723,000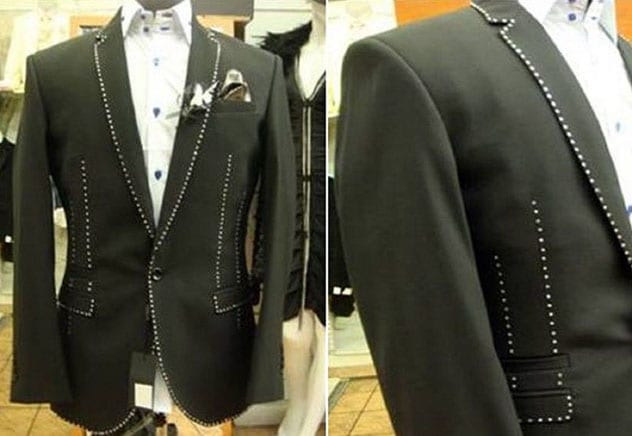 A suit worth nearly a million dollars? Yep. Luxury goods designer Stuart Hughes and tailor Richard Jewels teamed up to create the Diamond Edition suit. They made only three of these extravagant ensembles — no small wonder since each took more than 600 hours to stitch.
Like many high-end suits, the Diamond Edition is constructed of wool, cashmere, and silk. Unlike any other suit, however, it boasts more than 480 half-carat, single-cut diamonds. The gems are etched onto the exterior lining of the jacket with unexpected "bedazzled" results.
Good news: The suit is still in stock at the Stuart Hughes website. And each purchase comes with a bonus all-expense-paid trip to a luxury destination.[3]
7

Hat: Chapeau D'Amour, $2.7 million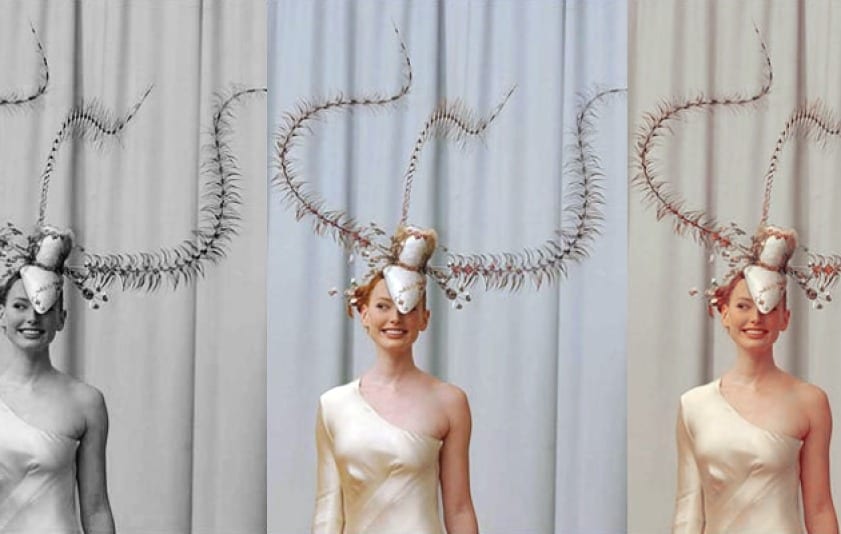 The most expensive hat ever created is the $2.7 million Chapeau d'Amour, the "hat of love," which was created by Louis Mariette in 2004. Made of woven platinum and encrusted with spectacular diamonds and amethyst, the hat was inspired by the designers love of ivy and bluebells.
Harrods approached Mariette to create something unique for the store's new luxury millinery and wedding department. One of the main sponsors was the American Express Platinum card. The designer approached the project with absolute glee.
The Platinum Guild had already developed the rare platinum fabric that would serve as the base of the hat. Next came the ornamental Lady Amherst pheasant feathers. Mariette sat on the beach of a tiny island in the Indian Ocean as he hand embroidered the feathers onto the mesh-like fabric, which he said was "a total joy to work with." The diamond supplier created special clasps that could hold the stones but still be removed for insurance and security purposes.
The Chapeau d'Amour traveled the world and now resides in the Cliveden House, which is surrounded by the forest of bluebells that provided Mariette's inspiration. It is not for sale.[4]
6

Handbag: Mouawad 1001 Nights Diamond Purse, $3.8 million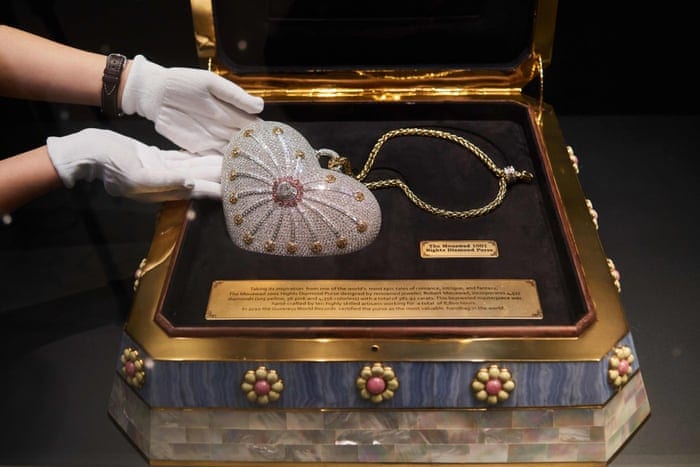 Renowned jeweler Robert Mouawad from the House of Mouawad first offered the 1001 Nights Diamond Purse at a price of $3.8 million in 2010. One year later, the Guinness Book of World Records declared the elegant purse the most valuable in the world. The heart-shaped masterpiece is handcrafted from 18-karat gold and boasts 4,517 diamonds (105 yellow, 56 pink, and 4,356 colorless) weighing in at 381.92 carats. Ten highly skilled artisans worked for more than 8,800 man hours to create this dazzling bag.
The design is said to have been inspired by the Middle Eastern romantic fantasy, One Thousand and One Nights. The rare bejeweled purse has been shown at auctions in Hong Kong, Geneva, and London but remains up for grabs. Experts predict a new value of more than $5 million.[5]
10 Creepy Items That Are Really Expensive
5

Underwear: Victoria's Secret Red Hot Fantasy Bra and Panties, $15 million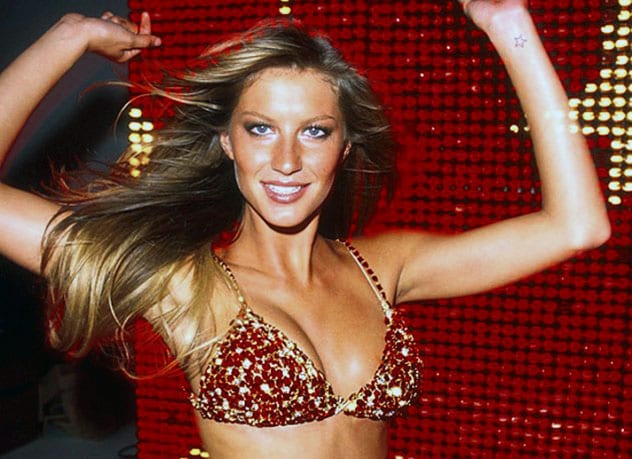 Victoria's Secret has been creating multi-million-dollar bras for decades. In the 2001 Victoria's Secret Fashion Show, Heidi Klum sported the $12.5 million Heavenly Star Bra, which heaved with 1,200 Sri Lankan pink sapphires and a 90-carat diamond. Four years later, Gisele Bundchen wore the equally expensive Sexy Splendour Fantasy Bra, which featured 2,900 pave diamonds, 22 rubies, and a 101-carat diamond set in 18-karat white gold.
But if you're going to blow more than $10 million on a bra, wouldn't it be nice to at least have a matching pair of undies? The Guinness World Record for the most expensive lingerie ever created goes to just such a set. Bundchen modeled the Red Hot Fantasy Bra and Panties on Victoria's Secret's 2000 runway. About 3,000 diamonds and 22 Thai rubies are encased in 28-karat white gold. The gemstones weigh about 1,300 carats (101 of which dangle from a single diamond). The price tag: $15 million.
Note: Technically, Victoria Secret's Fantasy pieces are "underwear" and not intended to be worn poolside. If it's pricey beachwear you're after, consider Susan Rosen's $27 million diamond bikini. The designer created the barely-there "swimsuit" for Molly Sims' appearance in the 2012 Sports Illustrated Swimsuit Issue. The bikini, which features 150 carats of diamonds set in platinum, is the ultimate in the "fine art of opulence."[6]
4

Shoes: Passion Diamond Shoes, $17 million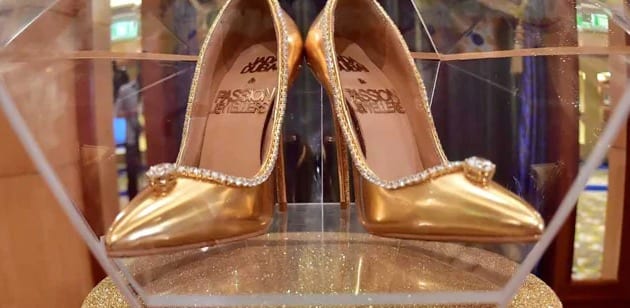 Recently featured on our list of expensive everyday items, we couldn't leave these shoes off a list of luxury fashion items. In October 2018, the world's most expensive shoes were launched. The luxurious Passion Diamond Shoes feature hundreds of flawless diamonds, including two perfect 15-carat stones. The real-gold stilettos, created by UAE-based Jada Dubai, are on display in the Burj Al Arab hotel in Dubai. The display size is 36 EU, but wealthy buyers can request any size made to order.
Note: One pair of Passion Diamond Shoes is equivalent to 23,448 pairs of Louboutin So Kate pumps, which run about $700 per pair.[7]
3

Watch: Chopard 201-Carat Watch, $26 million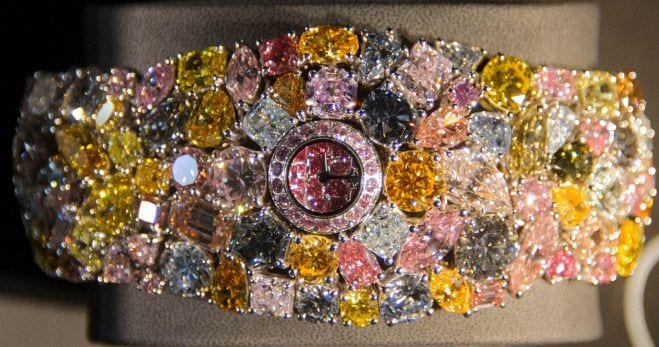 Chopard, a luxury watch company in Switzerland, is known for precision timekeeping and jewelry. The company was founded in 1860 by Louis Ulysse Chopard, a 24-year old who aspired to develop precise pocket watches and chronometers. In the 1960s, Karl Scheufele III purchased Chopard.
The $26 million price of the 201-Carat Watch is an estimate. That's because this one-of-a-kind watch is so expensive that there is no listing price. The beautiful timepiece features 874 high-grade diamonds in blue, white, and pink that weigh in at 163 carats. Three heart-shaped diamonds sit at the center of the watch: a 15.37-carat pink diamond, a 12.79-carat blue diamond, and an 11.36-carat white diamond.
To view the time, the wearer presses a special mechanism. The heart-shaped diamonds open like the petals of a flower to reveal the face of the watch, which boasts three pear-shaped yellow diamonds.[8]
2

Dress: Nightingale of Kuala Lumpur, $30 million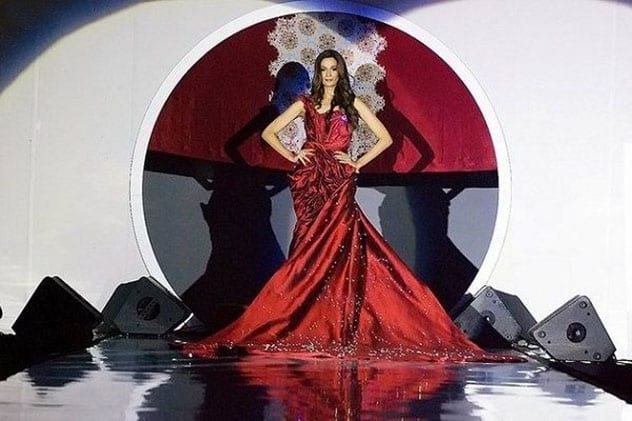 Faiyzali Abdulla is a well-known Malaysian fashion designer. Anything created by Abdulla is a big deal. And when that creation has a name like "Nightingale of Kuala Lumpur," it's a really big effing deal.
The $30 million dress, which was presented in 2009 at STYLO Fashion Grand Prix KL, is composed of the finest chiffon and silk taffeta. This extraordinary off-shoulder evening gown glitters with 751 diamonds (1,100 carats). The largest of the diamonds is a 70-carat Mouawad teardrop on the gown's bustier.
The burgundy masterpiece, which features a 6-foot train, reportedly cost $23 million to create. Abdulla's inspiration for the dress came from the 14th century Persian poem "The Rose and the Nightingale," which was read aloud when the dress was presented.[9]
1

Jewelry: CTF Pink Star Diamond Ring, $71.2 million

Even small diamond rings are expensive. But the Pink Star is an "internally flawless pink 59.6-carat diamond." The gemstone was sold at a Sotheby's auction in Hong Kong in April 2017 for $71.2 million.

De Beers extracted the diamond from a mine in Africa in 1999. In its raw state, it was 132.5 carats. It took two years to cut and polish the diamond to perfection. At 2.69 cm by 2.06 cm (1.06 in. x 0.81 in.), it is the largest flawless fancy vivid pink diamond ever graded by the Gemological Institute of America (GIA).

The buyer of the Pink Star was Chow Fai Fook Enterprises, a Hong Kong conglomerate that has a chain of jewelry stores.

Note: The Pink Star holds the world record for the most expensive jewel ever sold. But the blue diamond holds the record for the most valuable price per carat at $3.93 million. In 2016, the 14.62-carat Oppenheimer Blue diamond sold for $57.5 million at Christie's Magnificent Jewels auction in Geneva.[10]

Top 10 Most Expensive Items Sold That Don't Actually Exist

💰 Write For Listverse And Earn $100! Here's How . . .